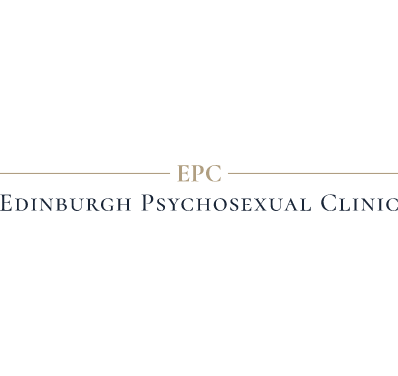 What Happens In Sex Therapy?
Psychosexual Therapy can be a single or multiple appointments. The first (or only) appointment is an Initial Assessment session where your therapist will listen carefully and then discuss the physical, psychological, and social factors which are causing your problem, and how you can begin to have better experiences.
After this first meeting you will receive an Initial Assessment Report (which is a summary of the causes of your problem) and a Treatment Plan (detailing what you will do to experience better sex).
The Treatment Plan might involve physical treatments you can practice at home (alone or with a partner), medical treatments, psychological treatments, or any combination of the above.

Research tells us that many clients attend only one or two sessions of therapy in order to feel they have sufficient information to have better sexual experiences.

However, follow-up appointments are often beneficial - to further explore the problem and to start or support appropriate treatments.
At Edinburgh Psychosexual Clinic we use face-to-face, telephone, or video appointments, according to client preference.
​
​
Nicholas Malone
Lead Psychosexual Therapist
Brief Advice
Clinic
Some clients prefer to use our Brief Advice Clinic telephone service. This is a 20 minute chat where you can explain your situation and receive fast advice and treatment recommendations from a COSRT registered therapist.
This service has been developed in response to clients who do not want to commit to a full Initial Assessment session, but instead would like some quick questions answered such as "is this a physical problem?" or "is this 'normal'?" or "what treatment is best for me?".
​
The Brief Advice Clinic (BAC) is designed to be a friendly, relaxed, and easily accessible option. The brief advice given may be all that is required, but the therapist will also indicate if - in their opinion - a fuller assessment and discussion of treatments would be more beneficial to you.
​
We offer immediate appointments for the BAC telephone advice service and hope to help clients feel less anxious about their problem, and more confident that there are appropriate treatment pathways available.
​

1. Initial Assessment & Treatment Plan

Your first (or only) appointment is a 50 minute Initial Assessment session - by face-to-face, telephone, or video. A full Report and Treatment Plan is sent to you following this appointment
​
If further appointments are required, these can be by telephone or video or face-to-face
​
​
For those who prefer a brief 20 minute telephone chat to discuss problems and gain advice on treatments
Sessions can be booked using our calendar and secure payments app, or by contacting us by email or through the contact widget below.
You must begin with an Initial Assessment appointment, following which an Initial Assessment Report and Treatment Plan will be sent.
After the Initial Assessment appointment, clients may choose to have Follow-Up appointments.
To book an appointment go to the Booking page and select face-to-face, telephone, or video appointment. Then select the date and time desired on the calendar. Payment will secure the appointment.
​
​